March 3rd, 2010
Comments off
As promised videos of our dancing sessions on Saturday 27th February are now up on our YouTube channel. You'll see that our Strictly Fairtrade Tea Dance took as across genres and continents over the course of the afternoon.
First up was the London Swing Dance Society. Founded by Simon Selmon in 1986, it's the UK's longest running Swing Dance Society. The Society supports and promotes swing dance events, classes, performances and is responsible for teaching thousands of people to dance. We're not sure if our group count amongst that number. It was a great start to the day, and I can still hear the phrase "shorty, shorty, shorty, shorty, shorty George" echoing in my ears.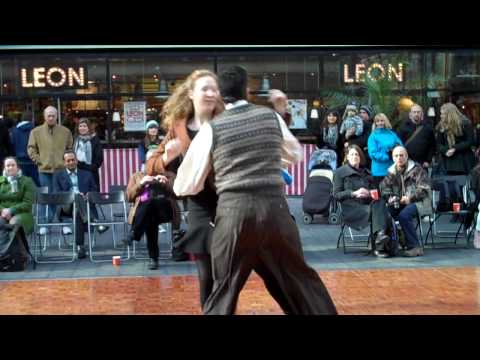 A more elegant session followed, with the Kensington Dance Studio demonstrating just why their co-director, Kele Baker, is a consultant on the BBC's "Strictly Come Dancing" (She and her co-director Ralf Schiller do all the Argentine Tango choreography for the show.)
Next up was Threebee. The Bollywood and Bhangra Beats company was started by Shweta Aggarwal in 2003 and the group now runs classes throughout London. They wowed the crowds in Spitalfields Market with their Bollywood dance, encouraging a few familiar Fairtrade London faces onto the dance floor afterwards. (Step forward, Jess from Fairtrade Lambeth and Rebecca from Fairtrade Islington).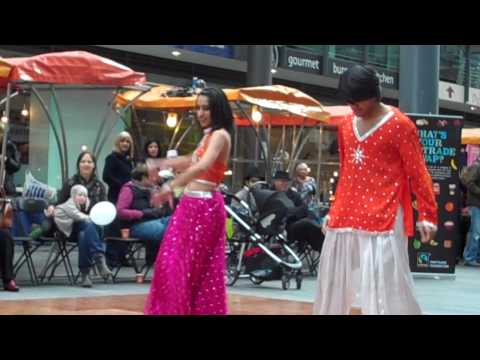 We jumped across the ocean again to join Brazilian dance company, Ritmo. Founded in 2009, the group is made up of renowned Brazilian dancers and choreographers, and their main objective is to promote Brazilian culture in Europe. Two of them took to the floor to perform a Samba de Gafieira. After that they were joined on the floor by campaigners and shoppers for a samba session that looked set to turn into a mini Mardis Gras.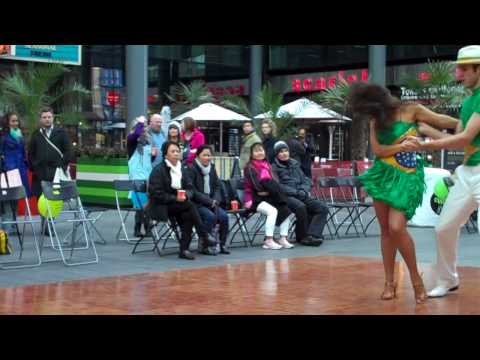 Staying in Latin America, Teen Salsa Dance Group showed us what the Colombians make of Salsa. A non-profit community organization based in South London, the group is for people between 13 and 19 years old, performing regularly in Latin American community events and charities. The group's energetic performance once again proved inspirational, with a popular workshop followed by a few dancers staying on the floor for a freestyle session.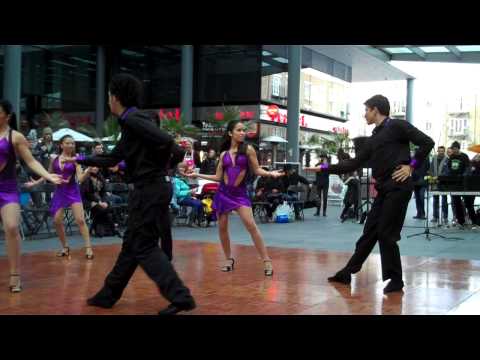 Finally it was back to Brazil with Grupo Abolicao Synergy London and a Capoeira session. Capoeira combines martial arts, dance, music and acrobatics. Grupo Abolicao is another not-for-profit community group, who welcome everyone from beginners to experienced capoeiristas. Talking of the latter, you might just recognize the performer in the stripy board shorts. Yes, it's our very own guest blogger, Alex Georgiou from Cafedirect.